Russell Almond's Early Dance Music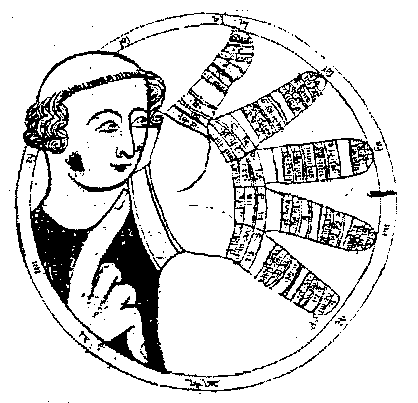 These pages contain music dance music I wrote during 7 years of being a dancer and a musician in the Society for Creative Anachronism. (I'm known in the society as Mustapha al-Muhaddith). Although my motivation for undertaking these projects was to have music available for Society balls, I hope that the results are generally useful to the early dance and early music communities.
I'm making the settings and arrangements available on these pages available free of charge. (See Copyright Notice for terms of use and other legal details.) The files are available in two formats: MIDI files which you can listen to on your computer or import into your favorite music software, and Adobe Acrobat (R) [PDF] format which you can view on the screen and print out. (Details about my choices of formats and how to obtain viewers are available on the Format page). Do check out the printed pages even if you don't read music very well; I often put interesting and important notes about the dances there.
There will eventually be three collections at this site:
Nota Bene! This is a temporary home for these pages. I'm looking for a place with more room which won't charge me by the megabyte. I'll leave a pointer here when I update the site.
I am basically an educated amateur. Although I have tried to study 15th century music theory and style, reading in books and listening to tapes does not instantly convey the ability to write music. These pages are a work in progress and I will update and replace the settings as my musical skills improve. I'm releasing them now in the hope that they are of some use to dancers. (Those of you who are curious about what I do in my other life can check out my professional home page.)

Russell Almond
13 Merritt Drive, Lawrenceville, NJ 08648
almond@acm.org
Home Page
---
Other Early Music and Dance links you may find interesting:
Dance Information
Other Dance Music Collections/Projects
Early Music Sources and Suppliers
---
[Early Dance Music]
[Basse Dance Pages] [30th Year Dance Collection ]

These pages designed and maintained by Russell Almond almond@acm.org Last modified: Fri Feb 7 17:39:38 1997