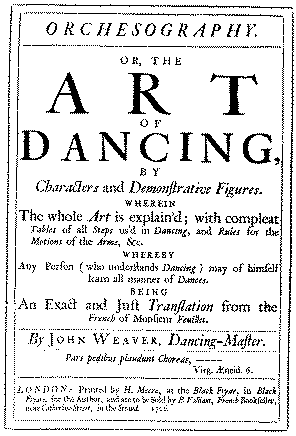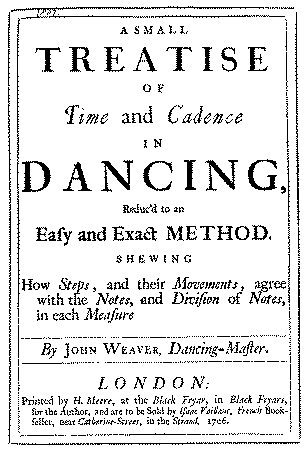 The Books of John Weaver
John Weaver, Dancing-Master, lived from 1673 to 1760. In addition to his translation of Feuillet's first dance manual, he also published several shorter books.

---
Related Pages
Related publication
Ralph, Richard, The life and works of John Weaver, 1985
A short scholarly biography of the 18th century dancing master, followed by discussions of his theatrical productions and publications, and facsimile reproductions of all of those published works that survive. 1100 pages. ISBN 0903102862 or 0871271397.
---
Return to the On-Line Books page.
---
Greg Lindahl (lindahl@pbm.com)