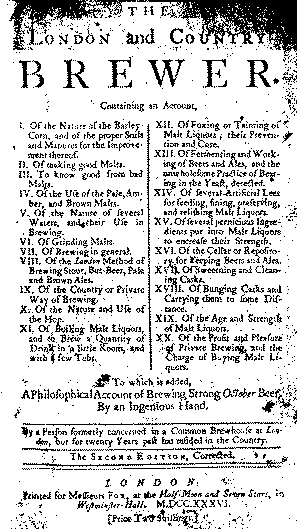 The London and Country Brewer (1736)
---
This is a scan of The London and Country Brewer, 2nd edition, was published in 1736.
The scans were done by Jim Liddil, jliddil@azcc.arizona.edu.
This book may also be downloaded as a single large pdf file.
A transcription of this book is available, thanks to the work of Tobin Richard and the Project Gutenberg Distributed Proofreaders.
---
Table of Contents
---
Return to the On-Line Books page.
---
Greg Lindahl (lindahl@pbm.com)